Instagram has grown to become one of the most popular social networks on the planet, making it an incredibly powerful platform for marketing.
To get the most out of Instagram, you need the right tools to help you create content, manage multiple accounts, and track user engagement.
Fortunately, there are a variety of excellent tools available to do just that. In this article, we will explore the top five Instagram marketing tools to use in 2023.
SocialPilot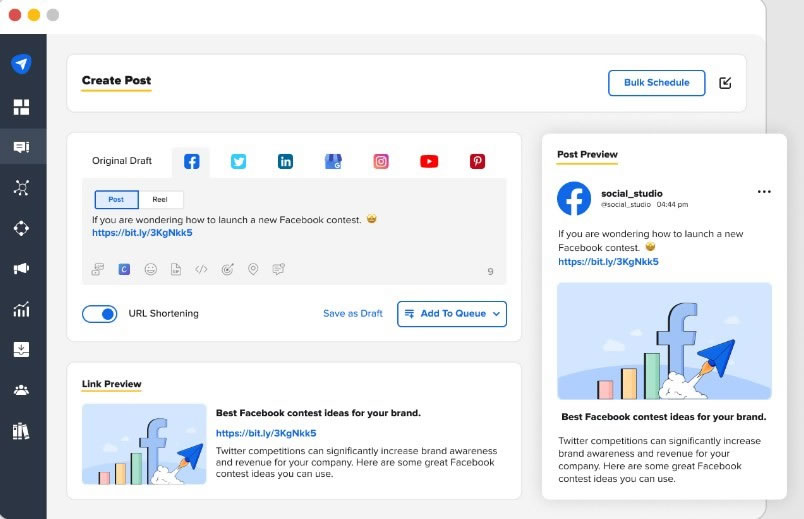 SocialPilot is a leading Instagram tool, fully packed with features that can make Instagram management a breeze. It's suitable for professional marketers, influencers, and even people who plan to gain some notoriety on the social network.
You can connect multiple social media networks, manage everything in one place, schedule posts, stories, and reels and even operate the platform with a team. It's integrated with Canva too, meaning visuals will not disappoint your audience either.
The tool is relatively simple to use. Despite the wide variety of features, it has a straightforward application most people will get used to within minutes of using it.
IGStoryDownload.com
IGStoryDownload is an excellent tool to boost your marketing campaign. In theory, what it does is fairly simple, and you can easily find other tools that offer a similar service. However, it offers a few great benefits.
You can download posts, reels, and stories without even seeing them, so everything is anonymous. Simply put in the profile whose stuff you want, and you'll get an anonymous glimpse at everything about it. Downloads are free.
There's no need to install anything, no apps or programs. IGStoryDownload is available on its official website. You only need an Internet connected device and a browser, nothing more. Also, you'll have a few different formats available when downloading stuff off Instagram.
Buffer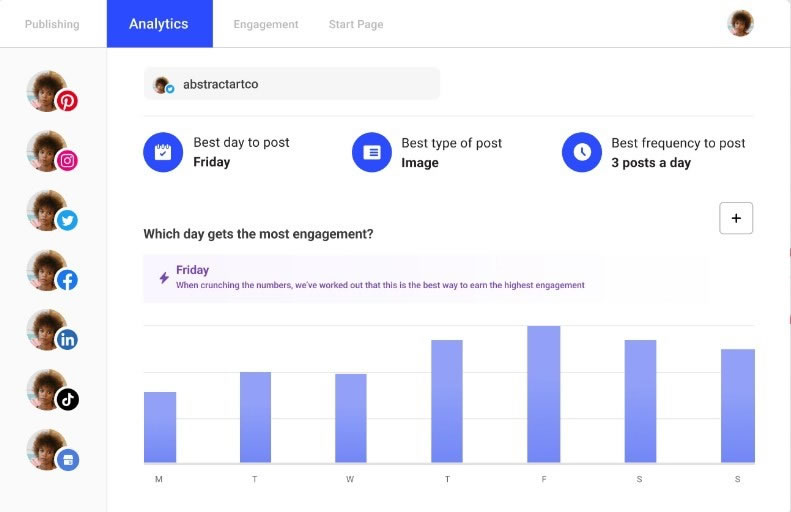 Buffer is similar to SocialPilot. It stands out with its capability to schedule posts. You can schedule posts weeks or even months in advance. It may take a bit of work, but at least you'll know you no longer need to worry about doing it manually every now and then.
Schedule your work in advance, and you'll only have to worry about likes, direct messages, and comments, nothing else. Feeling creative? Not the right time to post? Too many posts in a day? Simply schedule everything, and Buffer will take care of everything for you.
Based on its features, the tool is suitable for entrepreneurs, influencers, and even small business owners who don't have solid social marketing teams. The tool is affordable, too and offers a few pricing plans.
Iconosquare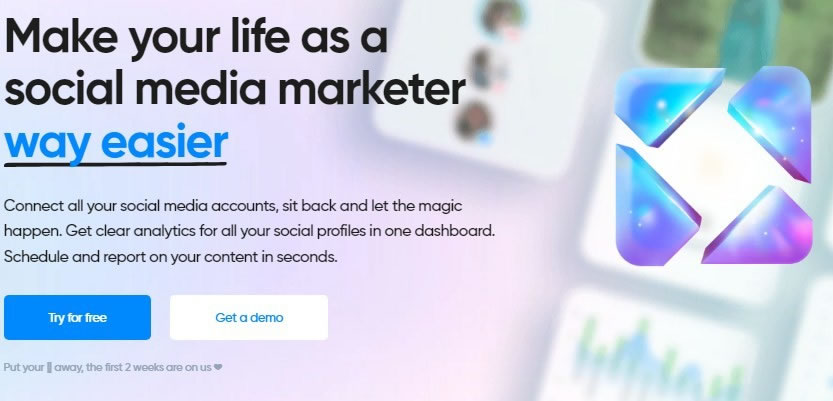 Iconosquare is one of the oldest Instagram marketing tools on the market. It allows scheduling content for Instagram and other social media networks, but you can also track statistics and monitor user engagement in real time.
Keep an eye on trends while your content flows, and adjust your marketing campaign based on what's popular. The tool will tell you exactly what kind of content people prefer to see on your Instagram account too.
Other than that, you have a feature called conversations, which lets you see what others say about you on their profiles. You can spy on your direct competition and find out what works for them too. Feeds can be customized to track influencers in your niche too, so the tool is quite complete for a marketing team.
Later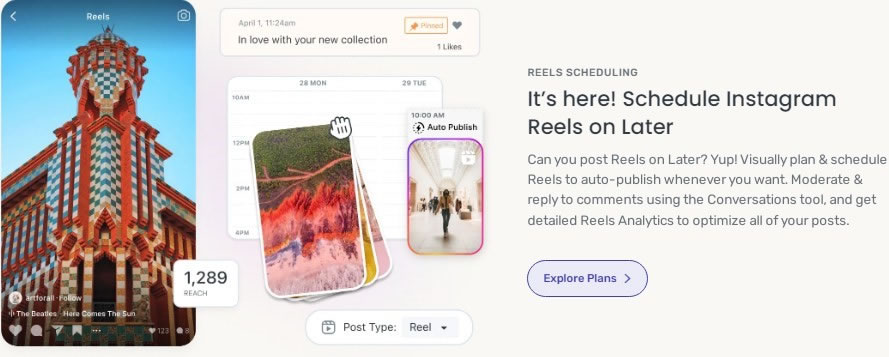 Later stands out for two reasons. First, it offers an easy to use scheduling feature that anyone can use with no issues at all. Second, you have a drag and drop visual planner, so your grid will look perfect as the posts go live. You can organize everything in advance and see what your profile will look like.
The tool is a good choice for small businesses and new influencers. It's great if you run a few different social media accounts and you need to group everything together, without any sophisticated features.
There are two pricing plans. The free one is available for a single account only, but that's just as handy for influencers rather than social media marketing teams. The business account offers more features, of course.
Final words
Instagram is one of the best channels for marketing campaigns and an effective way to reach new audiences. With these above five powerful tools, anyone can create beautiful visuals, schedule posts weeks or even months in advance, and even monitor trends within their niche. These valuable insights can help any business or influencer build their brand with ease while staying ahead of the curve in 2023.
Additionally, each tool offers unique features that make it stand out from the others and ensures that your Instagram marketing campaign will be top-notch, like
instagram to mp4
conversion. Investing in these tools is a surefire way to get the most out of your Instagram efforts and reap the rewards.