YouTube
is one of the most popular video-sharing platforms on the internet today. With millions of videos uploaded every day, it's no wonder that people are always looking for ways to download their favorite content. While YouTube does offer a save offline feature, it's not always reliable, and the videos are only available for a limited time. Downloading YouTube videos to your desktop computer, on the other hand, offers a range of benefits. Firstly, you can watch your favorite videos without an internet connection, which is especially useful when traveling or in areas with poor connectivity. Secondly, you can save videos that might be taken down or removed from the platform for any reason.
Finally, downloading YouTube videos allows you to keep a permanent copy of your favorite content, which you can watch at any time without worrying about it being deleted or lost. In this post, we'll explore the best way to download YouTube video on both Windows and Mac platforms, and also discuss why it's a great idea to do so.
Best YouTube Downloader for Mac and Windows
To find a program to download video from YouTube might be easy, but finding one that's not only easy-to-use but also supports high resolutions and multiple features to perform the task can be really difficult. This is what sets YT Saver apart from similar solutions available in the market.
YT Saver
is a powerful video processing software that can help you download, convert, and adjust your videos with ease. It is equipped with advanced features that allow you to download videos from YouTube, Facebook, Vimeo, and over 10,000 other websites. Another key benefit of YT Saver is that it is compatible with both Windows and Mac operating systems, making it a versatile tool that can be used by a large number of people. It has been designed to work seamlessly on both platforms, with a user-friendly interface that is easy to navigate regardless of your operating system.
In short, YT Saver is the perfect desktop-based software for anyone looking to download and convert videos from YouTube and other popular platforms on the internet.
Key Features
As we have already discussed that YT Saver is very capable of downloading just about any video you throw at it, so let's see what features you can take advantage of.
1. Wide Range of Supported Sites:
The ability to download videos from over 10,000 websites is a great feature that adds even more value to YT Saver. You can easily save videos from your favorite websites, including YouTube, Facebook, Vimeo, Instagram, Spotify, Dailymotion, Soundcloud, Vevo, Niconico, Bilibili, TikTok, or any other platform. Whether you need to download videos for personal use or professional projects, YT Saver has something to offer.
2. Great Choices of Output Formats:
In addition to its video downloading capabilities, YT Saver also supports over 20 different output formats. This means that you can convert your videos to the format that best suits your needs. The software supports popular video formats like MP4, AVI, MOV, and WMV, as well as less common formats like MKV and FLV. You can also choose from a range of supported audio formats such as MP3, M4A, WAV, AAC, and more. It is compatible with many famous music sharing platforms and allows converting audio content, such as
Bandcamp to Mp3
, without any problem.
3. High-Quality Video Downloads:
When it comes to quality, this program allows you to download videos in various SD, HD, and ultra HD resolutions. You might be surprised to know that every resolution from 240p all the way up to 8K is available with YT Saver.
4. Convenient Playlist and Album Downloads:
The software also comes with a powerful batch download feature, which means you can download multiple videos at once, saving you time and effort. You will be able to capture entire playlists, channels, or albums from YouTube, Spotify, and other platforms with just one click.
5. 10x Faster Download Speed:
YT Saver offers a 10X faster download speed compared to other video downloaders. It is designed to be fast and reliable, with the software using advanced technology to ensure that your downloads are completed quickly without any errors. So, you can spend less time waiting for your videos to download and more time working on your projects.
6. Effortless YouTube Cutter:
Easily trim YouTube videos to extract specific segments in MP4 or MP3 format. Additionally, the tool offers the functionality of YouTube Cutter, enabling users to effectively reduce the file size of YouTube videos.
7. Subtitle and Lyric Downloads:
Access subtitles and lyrics in multiple languages when downloading YouTube videos. This tool enables users to conveniently download and stream their preferred YouTube videos, including those with subtitles. It offers the added benefit of automatically downloading subtitles in the form of SRT files, ensuring that users receive the corresponding subtitles when downloading new and exciting videos
8. Built-in Browser
YT Saver provides a convenient built-in web browser that facilitates seamless website browsing for music and videos. Users can easily navigate through various sites and directly download videos from the platform.
How to Download YouTube Video to MP4 on Mac/Windows?
Follow these below mentioned steps to download YouTube videos on Mac or Windows easily.
Step 1: Install YT Saver on Mac/Windows
First of all, you'll need to download and Install YT Saver on your Mac/Windows. Go to the official YT Saver website and download the software for your respective operating system. Follow the installation instructions to complete the setup.
NOTE:
For any troubleshooting and glitches, you can visit the official user guide and
fix YouTube downloader not working
issue like a breeze.
Step 2: Copy the YouTube Video URL
Open your web browser and go to YouTube. Find the video you want to download and copy its URL from the address bar at the top of the browser window.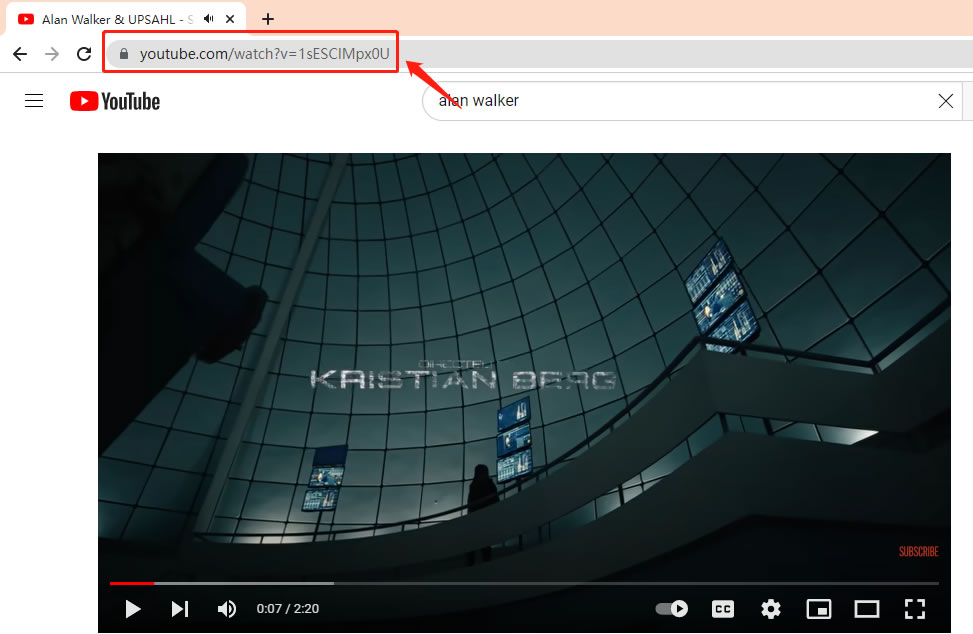 Step 3: Set the Output Format and Quality
Set the output format and quality you want. In the software interface, you will find options to set the output format. Choose MP4 as the desired format. Additionally, you can select the quality you prefer, such as 480p, 720p, or 1080p, depending on the available options for the video.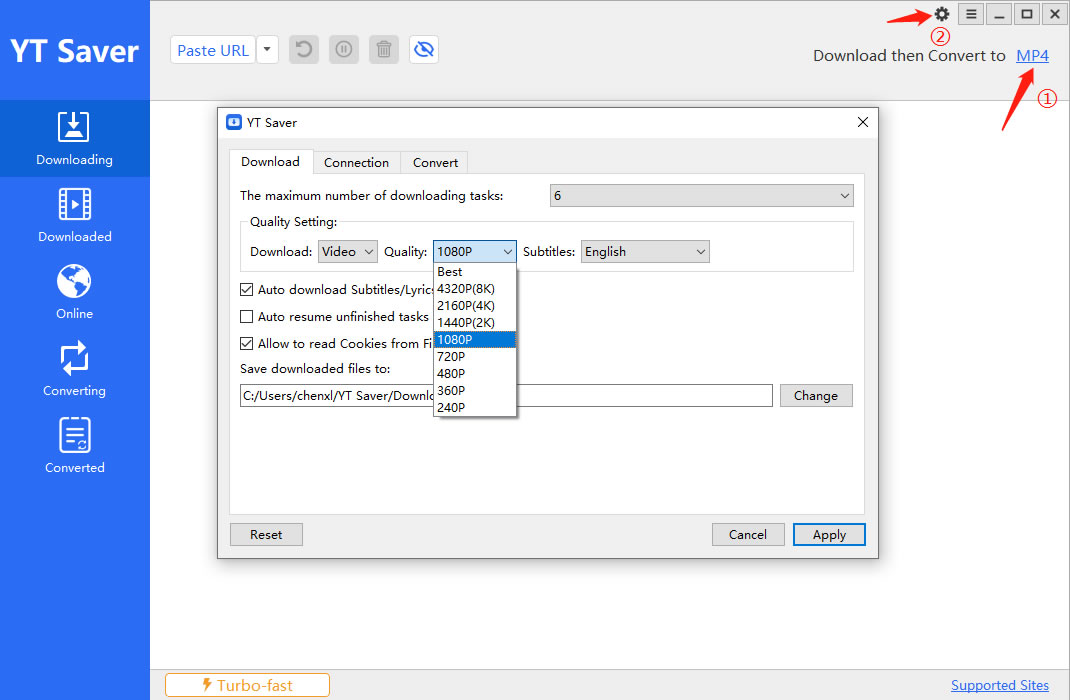 Step 4: Paste the Copied URL
Return to the YT Saver application and locate the "Paste URL" button just press it and the YouTube video will start downloading automatically.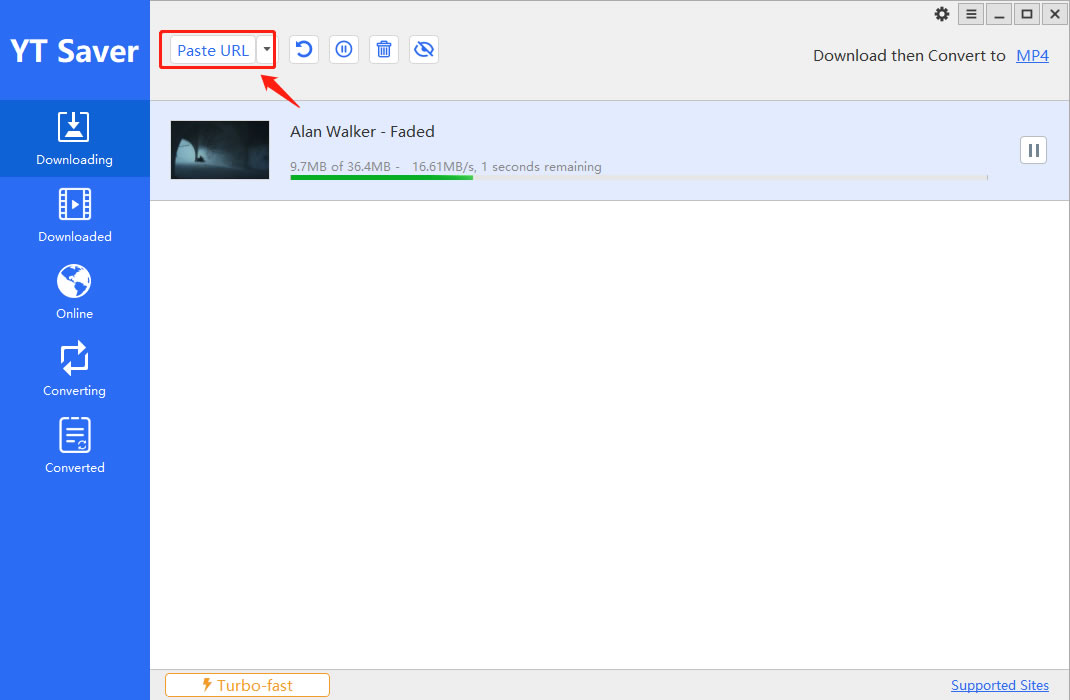 Step 5: Download YouTube Video
The software will retrieve the YouTube video using the provided URL and begin downloading it in the MP4 format you specified. The progress of the download will be displayed, and you can usually find the downloaded video in the download folder.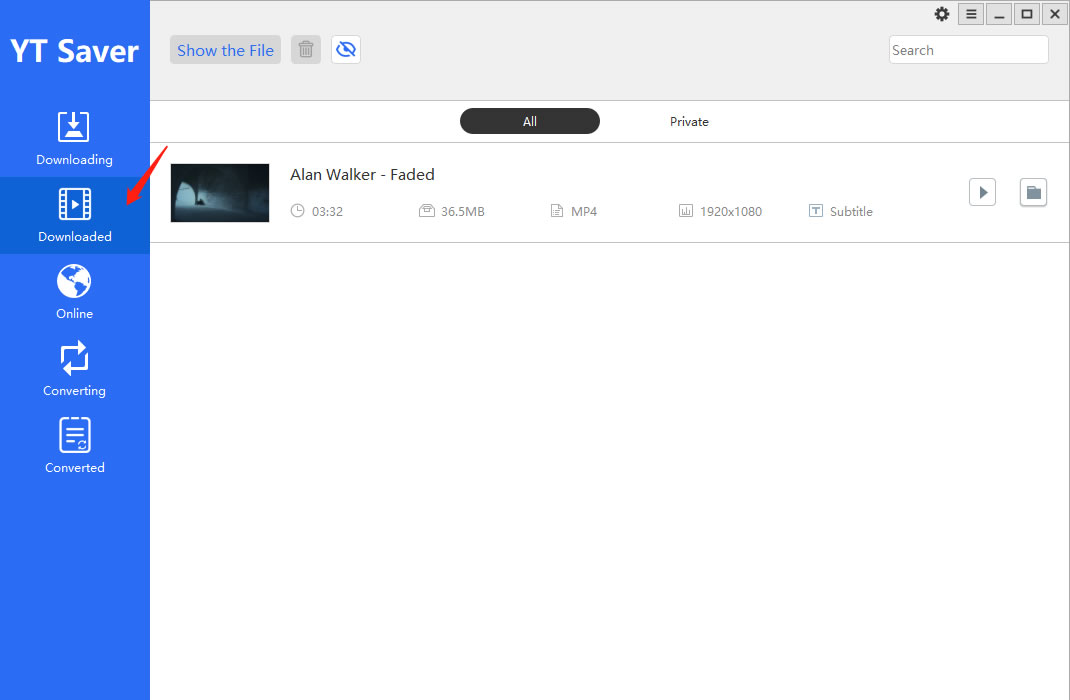 Conclusion
In conclusion, downloading YouTube videos on Mac and Windows has become accessible and effortless with tools like YT Saver. Whether you want to save videos for offline viewing, create compilations, or keep a personal archive, YT Saver provides a user-friendly solution. With its support for over 10,000 popular sites, including YouTube, Spotify, Facebook, and more, YT Saver offers a wide range of options for downloading content. The ability to download videos in multiple formats, such as MP4, MOV, WMV, and various audio formats, gives users the flexibility to choose the output that best suits their needs.
Its advanced features make it a must-have for anyone who wants to have complete control over their video and music library.